DISCOVERING THE POTENTIAL FOR BETTER HEALTH
---
Since launching on September 15, 2016, the Healthy Nevada Project has become the largest community-based population health study in the world. Ultimately, the Project aspires to offer genetic testing to any Nevadan interested in learning more about their health and genetic risks while serving as a model for other communities across the country.
By better understanding how genetics, environment, social factors and healthcare interact we can help predict who may be at greater risk – allowing for quicker diagnoses and the development of more precise treatment.
Our team is made up of Genomic Representatives who can assist you with each step of the enrollment process, sequencing partners who help sequence your DNA, and researchers who review data associated with the project and help lead to new health insights.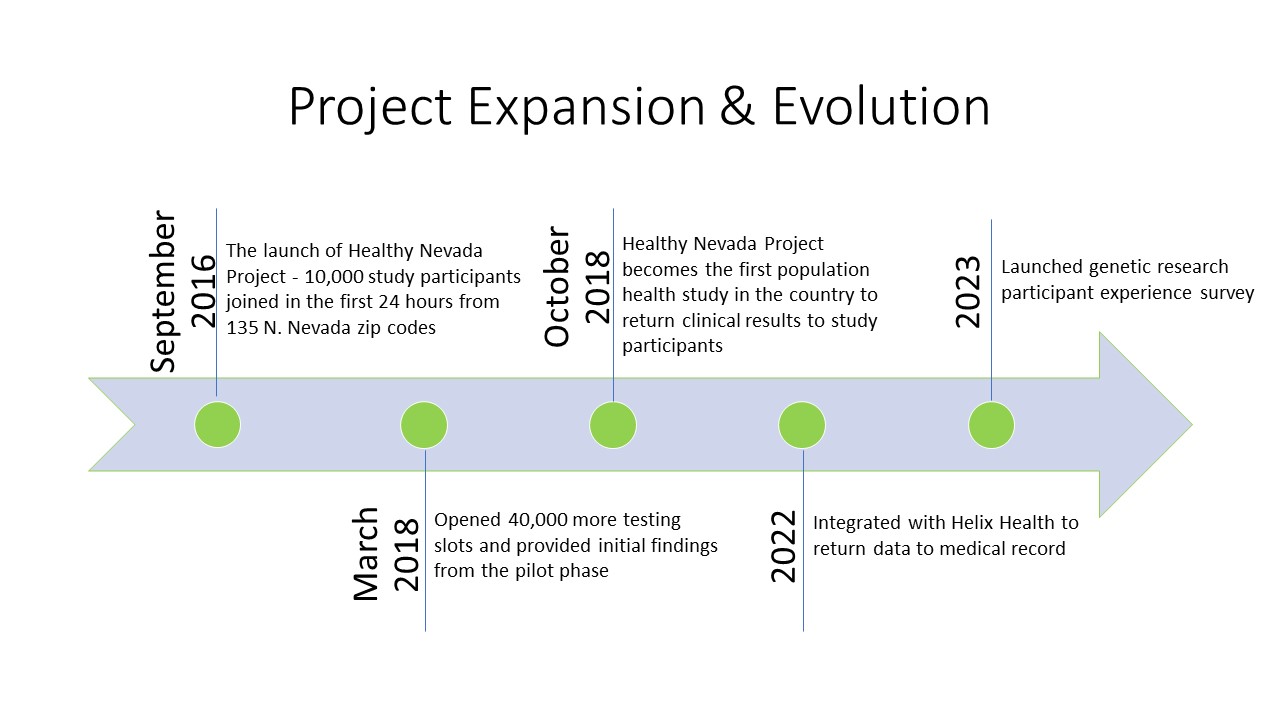 Importance of Knowing If You have Inherited Genetic Variants
The Healthy Nevada Project is a clinical study offering the opportunity to learn about ancestry, diet insights and genetic risks linked to heart disease and certain cancers, including prevention strategies.
NEWS & PUBLICATIONS
Participants contribution to this study also allows us to create a robust set of data and enables us to draw new conclusions about how to improve the health of the entire Nevada population.